Sept. 13, 2015
ExoJam has launched today
by Chris
After a long period of coding and testing, we're proud to go online on this very day.
So, what is EXOJAM all about:
Battles & Contests
Well, it is a platform for jamming musicians, in short, you can compete or battle against other musicians over backing tracks. Don't take the word battle to serious though - it's all just for fun (music isn't a competition after all). Potentially, it can help you grow by receiving constructive feedback by your fellow jammers on your submissions or just see how much of an impact you can make. Or provide feedback yourself by commenting or voting. Or maybe you just want to have some fun, that's perfectly fine too.

Voting and Ranking
You can vote for your favourite contributions in jams. After jams are over, the winner is determined. Users are ranked by their respective skills in one of the four categories (Overall, Musicality, Originality and Technique).
Perhaps you can make it to the top of the heap?
Backing tracks
Maybe you're too scared to publish your playing and competing against others - well, you can still use our collection of backing-tracks, which are either made by us or are collected from various sources from the internet if they are licensed under creative commons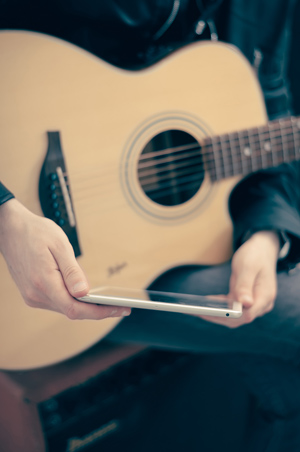 license. You can of course upload your own backing-tracks as well for the enjoyment of others!
Find the right backing track quickly by filtering for different criterias!
Conclusion
While everything is tested and should work as expected, expect a few rough edges here and there. If you encounter any bugs, don't hesitate to use the feedback form (accessible through the badge on the very right) to tell us about any bugs.
Happy jamming!